Business Owners Hard at Work
While many students have been bored or had nothing to do, two South High students used the extra time to their advantage. Seniors Lizbeth Quiroz and Adriana Porras both started a business.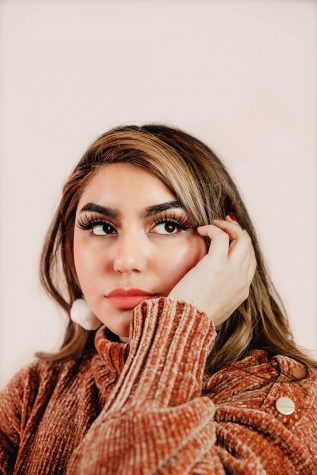 Adriana Porras began her business in June of 2020. Her business is called "Lashes by Adriana Xoxo."
"I have always wanted to start my own business from a young age. I originally wanted to start with clothing, but I figured that might be a little too hard to begin with. So, I decided that because I love makeup, and it seemed easier to begin with lashes," Porras said.
She is hoping that her business will continue to grow. After high school, she is planning on becoming a lash technician.
"I get my lashes from a wholesaler, and I pay for them in bulk. I am able to choose the styles I want to sell. Hopefully, I can eventually design my own lashes to sell," Porras said.
Her shop has over 20 styles of lashes for sale currently. There will be more released this year. The prices range from $10-12 a pair. She has sales throughout the year, mostly during holidays. She will begin selling lash books, which will include five pairs of lashes. With these, people can mix and match the lashes they want inside. She is just now starting to sell pom pom earrings, they will soon be posted.
To place an order, visit her Instagram or Facebook page @lashesbyadrianaxoxo.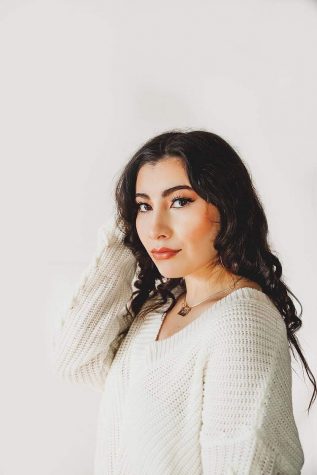 Lizbeth Quiroz started a baking business called "Salty Sweets by Liz." Her business began last September. 
"I was inspired to begin this journey because I really enjoy baking and cooking.  I thought that using this interest would be a good way to save money for college. My parents own a business in Mexico. It is a small store. Every summer I go to Mexico; while I am there, I help work at the store. This has given me an understanding of how to run a business," Quiroz said.
She hopes to continue her baking business while she attends college, and eventually she would like to have a storefront to sell her baked goods in.
"I bake and decorate the items all by myself. My aunt does help with decorating and arranging the boxes and baskets," Quiroz said.
She wants people to know that she makes every order with all of her heart.
To place an order, visit her Instagram or Facebook page @sweet.treat123.
A list of items sold are:
Chocolate Covered Strawberries
Chamoy Covered Strawberries
Cakes
Cake Pops
Chocolate Covered Pretzels
Breakable Hearts
Sugar Cookies
Assorted Baskets
Care Packages
Custom Orders
About the Writer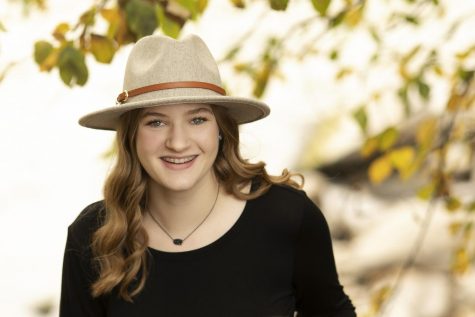 Autumn Dunshie, Design Editor
This is Autumn Dunshie's first year on Tripodium staff. Before Tripodium, she worked on the yearbook staff for three years. For entertainment, she reads...