Library still open for business
The library staff will not ask anyone to be quiet this year. With all the changes that have been implemented due to new COVID-19 protocols, the library has succeeded in using the changes to further their ability to provide students with easy access to materials. Librarian Elizabeth Burke has created innovative ways to increase library participation without capacity issues. Students can now put books on hold through Destiny, South's search catalog, and pick up the books without staying in the library too long or they can have the books delivered to them in class. This new feature allows students the opportunity to check out books considering they might not have had the time to do so in person. Students also still have access to the 'Take 'n make' shelf that has small activities for students to do located near the entrance. 
Burke has found that the new protocols have allowed her to have more of a technology-based mindset. Before the pandemic, the library's motto was 'Learning beyond our walls' which coincidentally has been the entire focus of most educational facilities as of late. In response, Burke made a new Google Classroom for staff and students to stay updated with library contests, promotions and new material. The use of Twitter and other social media has been a useful platform for the library to stay in touch with patrons as well. 
"I was shocked when I sent out the [Classroom] code. That night I probably had 50 kids already in the classroom which was fabulous. It was awesome," Burke said. 
Although online library participation has worked well thus far for the library, many students may not know that the library is still open for regular browsing. In the time Burke has worked at South, she has increased student engagement and patron flow within the library but this year numbers have decreased significantly. 
"There are fewer students here each day. I think there's a lot of uncertainty with students, 'What are the current protocols? Can we go into the library?' So, that's why we've implemented all the online options," Burke said. 
The protocols have called for library staff to be innovative with spreading the word to students about different opportunities and resources. Students also want to be more vocal about access to all the different materials the library has to offer. 
"[The library] is open and has gotten a plethora of new books, not to mention all of the other resources that students can use through the library," senior Maddie Turner said. 
The library, despite obstacles, has found technology to be yet another way for students to interact with the school and stay in touch with their education. Students can still browse for books similar to the way they used to, but now there are many more options available to all staff and students.
About the Contributor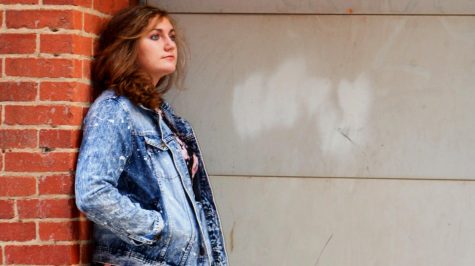 Hannah Kipp, Copy Editor
Hannah Kipp is a first year staff member for Tripodium at Salina South High School but has had two years of experience with newspaper prior to moving to...