Life long friendships continue at South High
Friendships formed years ago by students at Salina South High School continue to thrive as the years pass.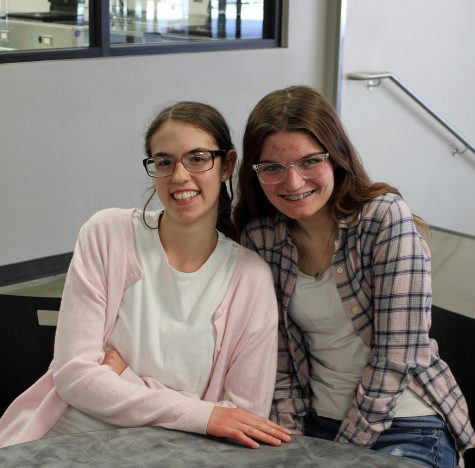 Friendships can last a lifetime, and if not, the memories certainly will. At Salina South High School these long lasting friendships are present and stronger than ever. From becoming best friends in grade school, or meeting a year prior, these bonds created have helped people at South go past their comfort zone and grow as individuals. But, those friendships created years ago, certainly have had more of an impact on students.
Sophomores Kayla Masse and Alyha Piepho have been friends since the fourth grade. Piepho explained the two started their friendship because they were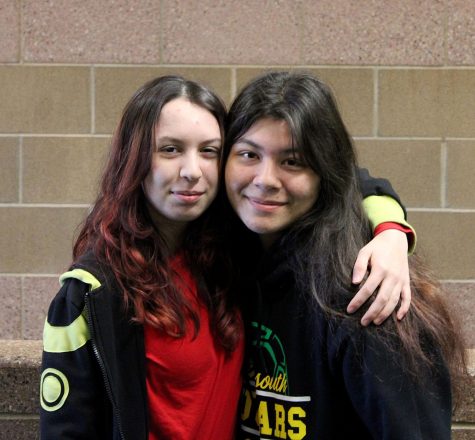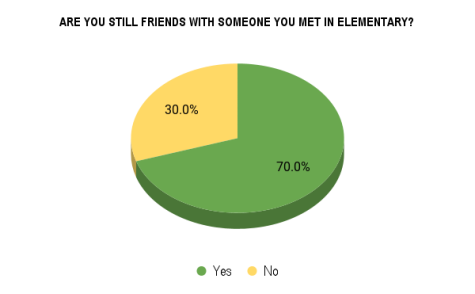 nice to each other. This was important to both of them considering Masses states that they " were kind of just both of the quiet kids". Despite their strong bond, the duo got separated in middle school when Piepho moved away. However, Piepho noted that, "Even after we stopped going to the same school, we were determined to stay friends," and they did. When reuniting at South High School their friendship was stronger than ever, revealing the strength of their friendship created all those years ago.
Another duo, freshman Payton Rice and Ninel Garcia have been best friends for eight years. Their friendship originates from a dinosaur book in grade school. Garcia highlights that students bullied Payton in elementary school, but when she brought out a dinosaur book, they bonded over it. The two have remained friends for a long time, but their bond has grown past dinosaur books. They now cover things like crystals, theater, and drawing. Rice and Garcia also hang out often, connecting making sure they have enough time for each other as possible.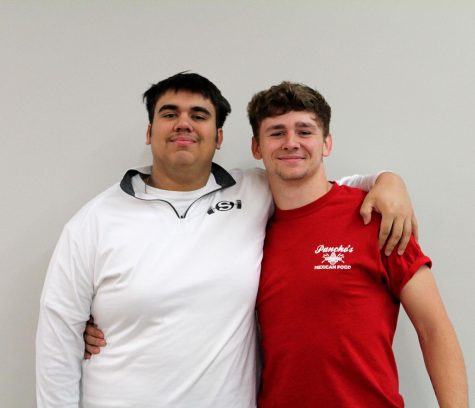 Seniors Shae LeFort and Brandt Cox have been friends since the second grade. They started by meeting at recess during grade school when bonding over their passion: football. Since the second grade, they have hung out with each other constantly, and as the years passed, their bromance soared. Cox stated, "I think he's very handsome. Shae is a big teddy bear," and LeFort goes on to say that Cox has always been there for him. 
When asked how the two have pushed through arguments after all of these years, Lefort responded that, "We don't really argue at all that much. Most of our arguments are just us messing around or just talking about sports."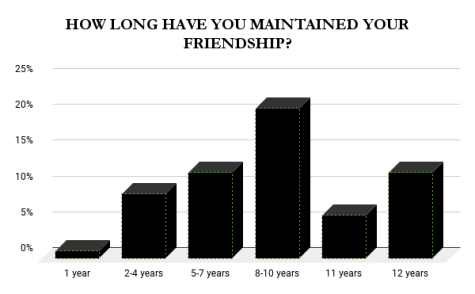 Through all of these connections, they have shown that friendships can help find someone who will always be there for you when you need them. The years of memories gathered by these students will certainly last a lifetime as they move on past their high school years, and into their adult life.
Leave a Comment