The Kansas State Fair has been home to the Birthing Center since 1994, making the center 29 years old as of this year. Livestock is provided by local farms Orville Miller Family Farm, Perry Beachy Family Farm, Kansas State University Animal Sciences and Industries Swine Unit, Kansas State Fair and Elder Livestock.
As well as the livestock being donated, volunteers donate their time to the Kansas State Fair. The Birthing Center is supported by volunteers of all backgrounds, including medical students and practicing veterinarians.
"I'm actually not a veterinarian that works with these kinds of animals (livestock). I work with dogs and cats, but they needed volunteers," volunteer Dr. Mike Esau said.

"
"We try to let the birth happen as naturally as possible, but due to how crowded and loud the center can get, since a lot of people are excited to watch the births.. We can come in to help the animal."
— Hanah Huber
Students from K-State as well as Wichita State University in veterinarian programs apply for the birthing center as volunteers during their last years of college. These opportunities in veterinary care are sought after quite frequently, this results in students cycling through the center everyday the State Fair is open.
Student at K-State, Hanah Huber said, "We volunteer for it, so we're in our clinical year where we practice everything we've learned the past couple of years and this is just a really good experience for interaction with the public and a learning opportunity for us as well to be the spokesperson."
Not only do these volunteers work with the animals, they also educate the fair's patrons as well, whether they are students on a field trip or curious passersby. They educate by giving patrons a chance to see an animal's live birth, or even a birth simulation from "Bessie", the K-State birth simulation cow.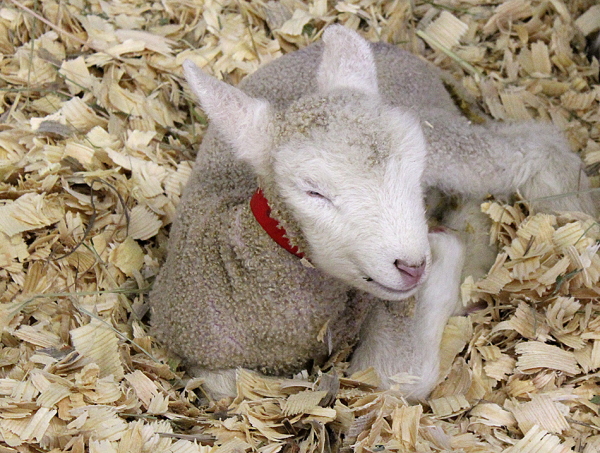 *This story was written as part of the Kansas Scholastic Press Corps competition at the Kansas State Fair. South journalists competed at the fair on Monday, Sept. 11.*