Two Years Too Long
South wins Mayor's Cup back after second half shut out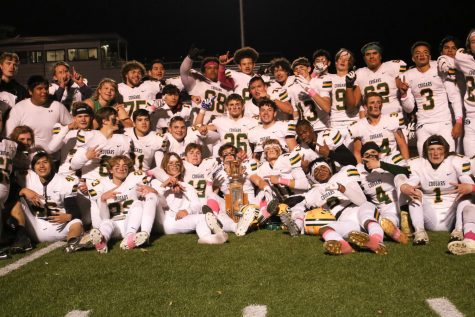 After two years of not having the Mayor's Cup, the South football team won it back.
At the beginning of the game, Central came out strong. They took the early lead, 0-14 at the end of the first. Central carrying into the second quarter kept their lead, 13-28. However, senior Jackson Hayes' halftime touchdown brought momentum for the cougars.
"We stopped wanting to win and started refusing to lose," head coach Sam Sellers said. "We had great leadership and made decisions to start playing like we are capable of playing."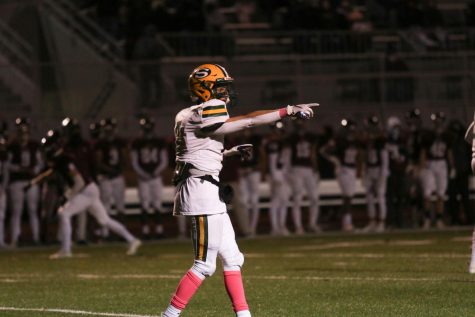 Hayes scored another touchdown in the third quarter making it 20-28. South's defense kept the shut out in the second half going.
"Both sides of the ball just got it figured out in the second half, we knew it was now or never for a lot of out guys," Hayes said.
To add to South's comeback in the fourth quarter, senior Owen Bulleigh intercepted the ball giving South the ball with 7:16 left in the tied game.
"It was a big stop for us, it kept us going and lead to scoring the winning touchdown," Bulleigh said.
Junior Brandt Cox had a 24-yard touchdown for South toward the end of the fourth quarter. The Cougars then finished the game, winning 34-28 over Central.
"I was incredibly proud of how they played; it took awhile to get going, but there was no denying once they were going," Sellers said.
South ended their regular season 2-5 and will be facing Kapaun Mt. Carmel on Friday, Oct. 30 in Wichita.
"I believe we found ourselves Friday night," Sellers said. "We have young talent and Friday night really transformed us to the next level."
To add to the young team's success, sophomore Weston Fries went 18 of 32 for 203 yards.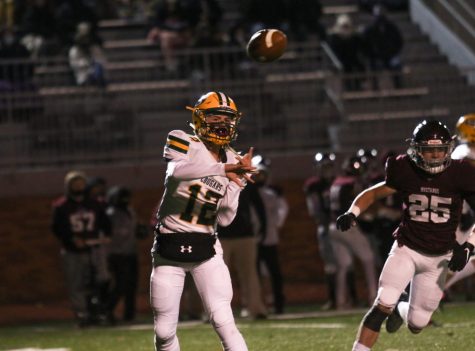 "For the next years I am super excited. We still have a young team and in the next years we will be a dangerous team," Fries said.